Mit dem neuen DLC von Destiny 2 veröffentlicht Bungie auch eine neue Collectors Edition. Aktuell ist sie bereits vorzubestellen.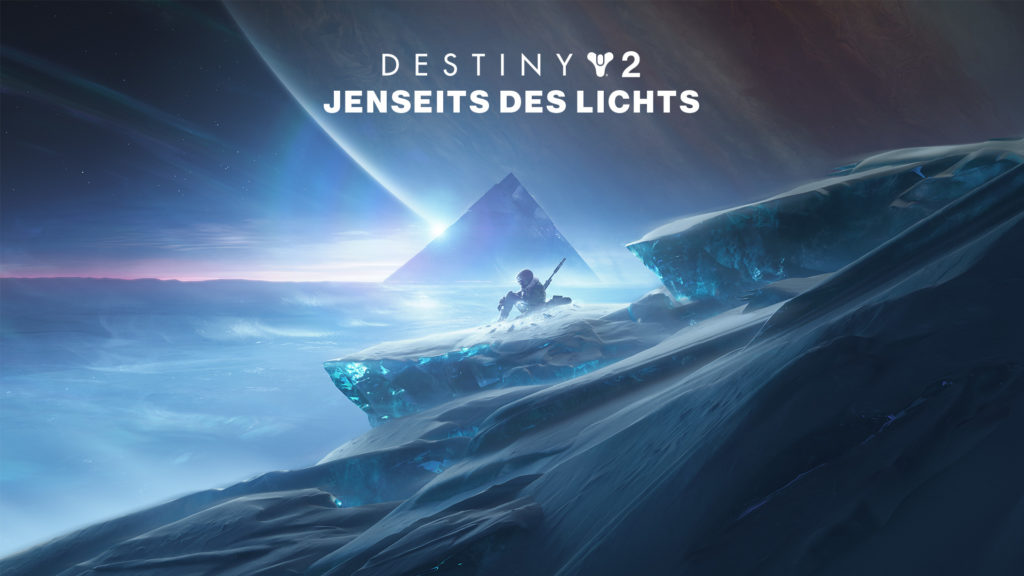 "Auf der eisigen Oberfläche Europas versammeln sich die Gefallenen unter einem neuen Führer. Mit nur mageren Vorräten und einem dunklen Geschenk eines Fremden bewaffnet, machten Sie sich auf, um die Geheimnisse dieses gefrorenen Mondes aufzudecken: Mächte der Dunkelheit, eine alte Krypta und eine Geschichte von Wahnsinn und Besessenheit aus dem Goldenen Zeitalter."

Ihr könnt bereits jetzt die Collectors Edition vorbestellen. Verfügbar ist sie für PC, Xbox und PS4.

Doch VORSICHT, in der Collectors Edition ist keine physische Version des Spiels enthalten.
Digital Destiny 2: Beyond Light Pre-Order Pack:
– Rimmed Shell Exotic Ghost Shell
– Legendary Emblem
– Exotic Freeze Tag Emote

Digitale Produkte, die am oder vor dem 10. November 2020 per E-Mail geliefert werden:
– Game Code
Stranger's Weapon Pack:
– No Time to Explain Exotic Pulse Rifle
– No Time to Explain Exotic Catalyst

Stranger's Upgrade Pack:
– Any Other Sky Exotic Sparrow
– No Time to Explain Exotic Ornament

Destiny 2: Beyond Light Digital Soundtrack

Collector's Edition exklusives physisches Sammlerpaket (Inhalt) geliefert am oder vor dem 10. November 2020:
– Die-cast Splinter of Darkness Replica mit Lichtern
– Europa Explorer's Bag
– Europa Exploration Trinkflasche
– Mysterious Logbook
– Exclusive Collector's Edition Emblems
– Plus other discoveries from Europa

Weitere Hinweise:

Elektronische Lieferung des digitalen Vorbestellungspakets wird innerhalb von 24 Stunden nach Abschluss des Kaufs zugestellt.

Elektronische Lieferung von digitalem Spielcode und Soundtrack-Code, wird etwa am oder vor dem 10. November 2020 zugestellt.

Möglicherweise wird im Spiel ein Anzeigefehler auftreten, nachdem Ihr euren sofortigen Belohnungscode eingelöst haben. Das Spiel zeigt möglicherweise fälschlicherweise an, dass Ihr Beyond Light besitzt. Ihr müsst euren Beyond Light-Spielcode noch einlösen, wenn Ihr ihn beim Release erhaltet.

Lieferung von physischen Sammlerstücken werden voraussichtlich bis zum 10. November 2020 zugestellt.

Der tatsächliche Liefertermin für physische Sammlerstücke kann je nach Standort und Versandart variieren.